Historico,

Today in History
Discover daily events, births, deaths that happened back in history, with a clean & minimal iOS application, and learn something new every day!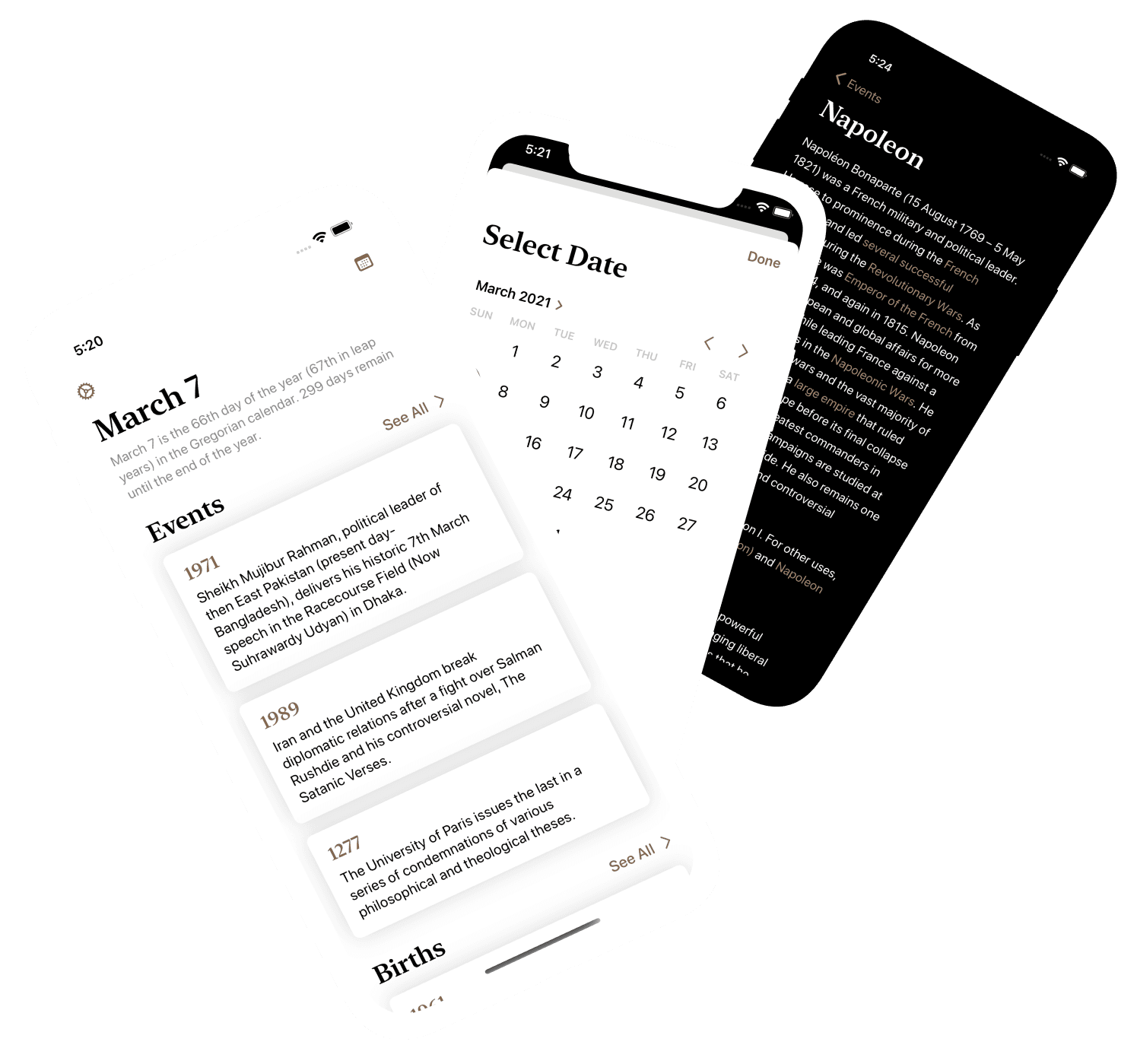 Features
Widgets
Display any size of widgets (small, medium, large) on your home screen so whenever you unlock your phone you'll see a glance at history. (Requires iOS 14)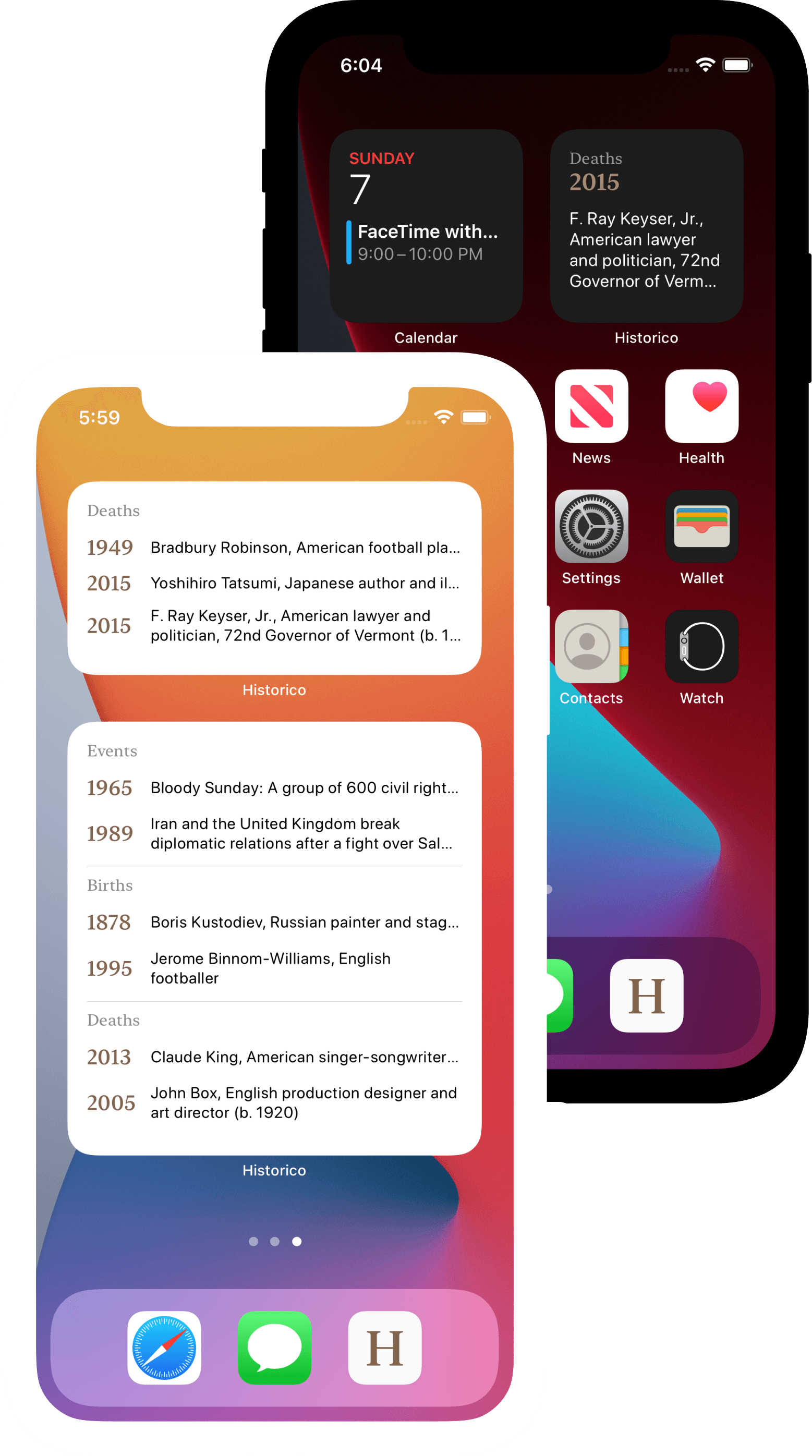 Multiple Languages
Explore more relevant historical events based on your language. Currently available in
- English
- Spanish
- German
- Hungarian
- French
- Italian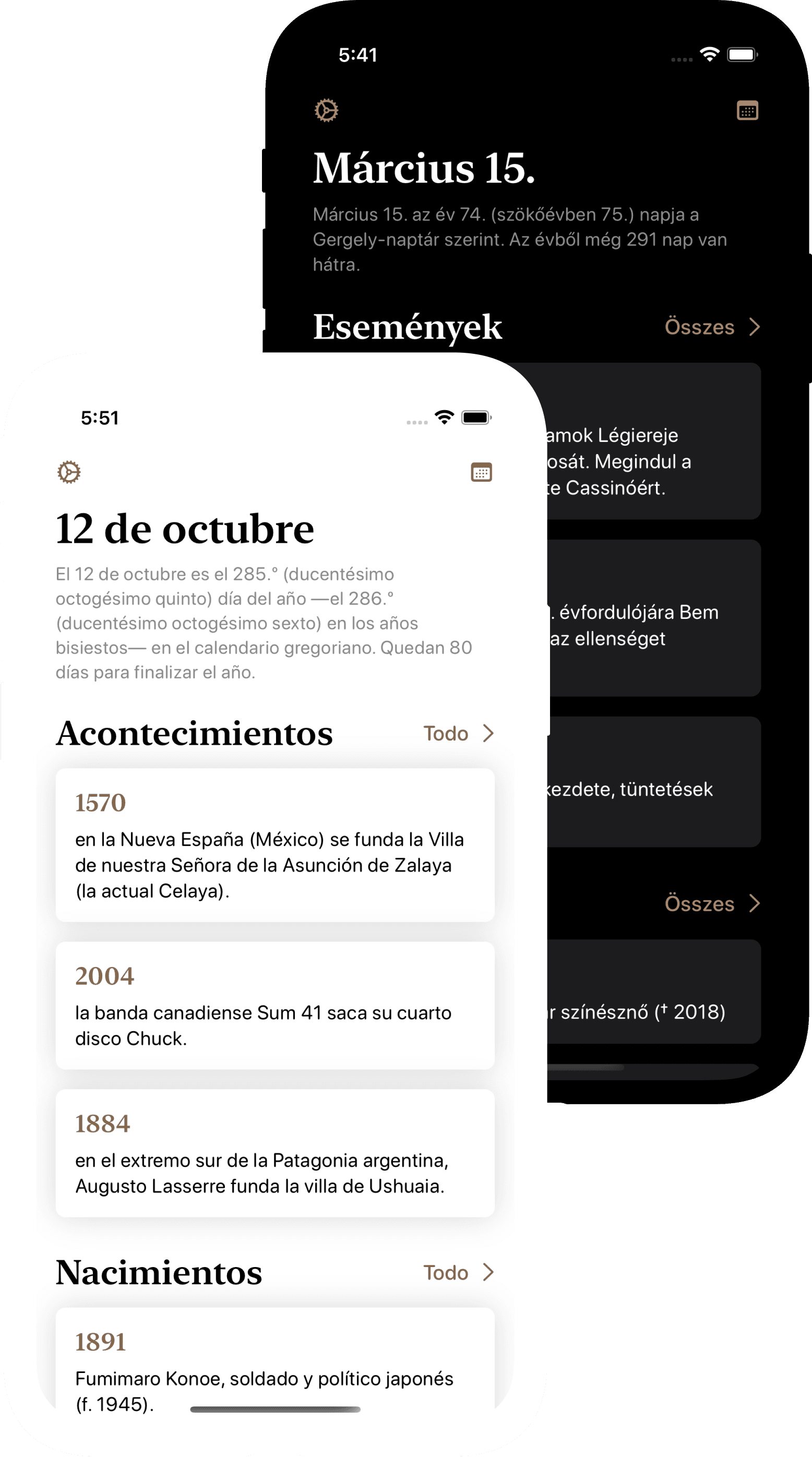 Dark Mode
Historico supports dark mode out of the box, based on your system setting. Additionally, you can always adjust it under Preferences.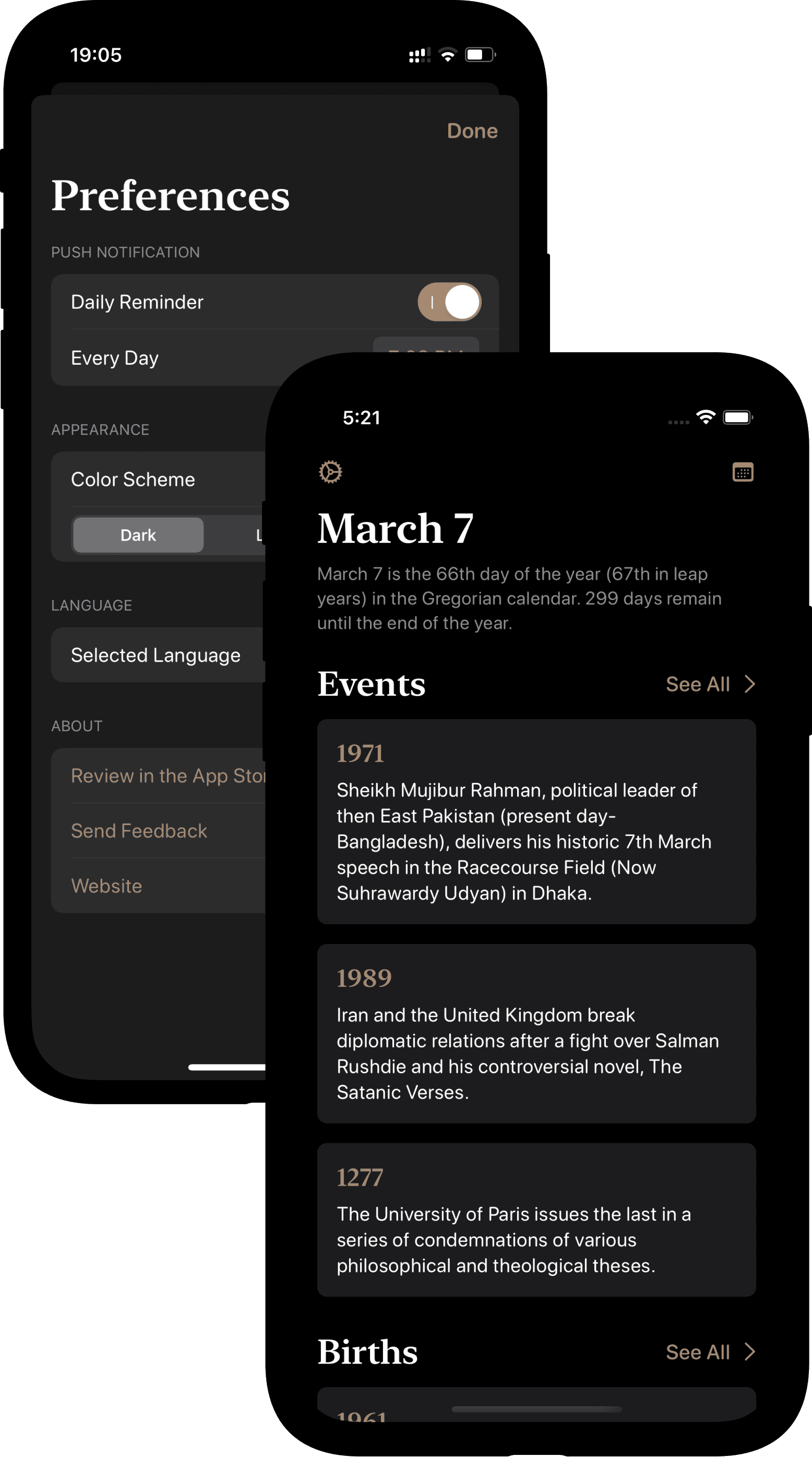 Switch Days
Are you thinking about what happened throughout history on the date of tomorrow or 1 week from now? No worries, you can easily jump to any date and discover more.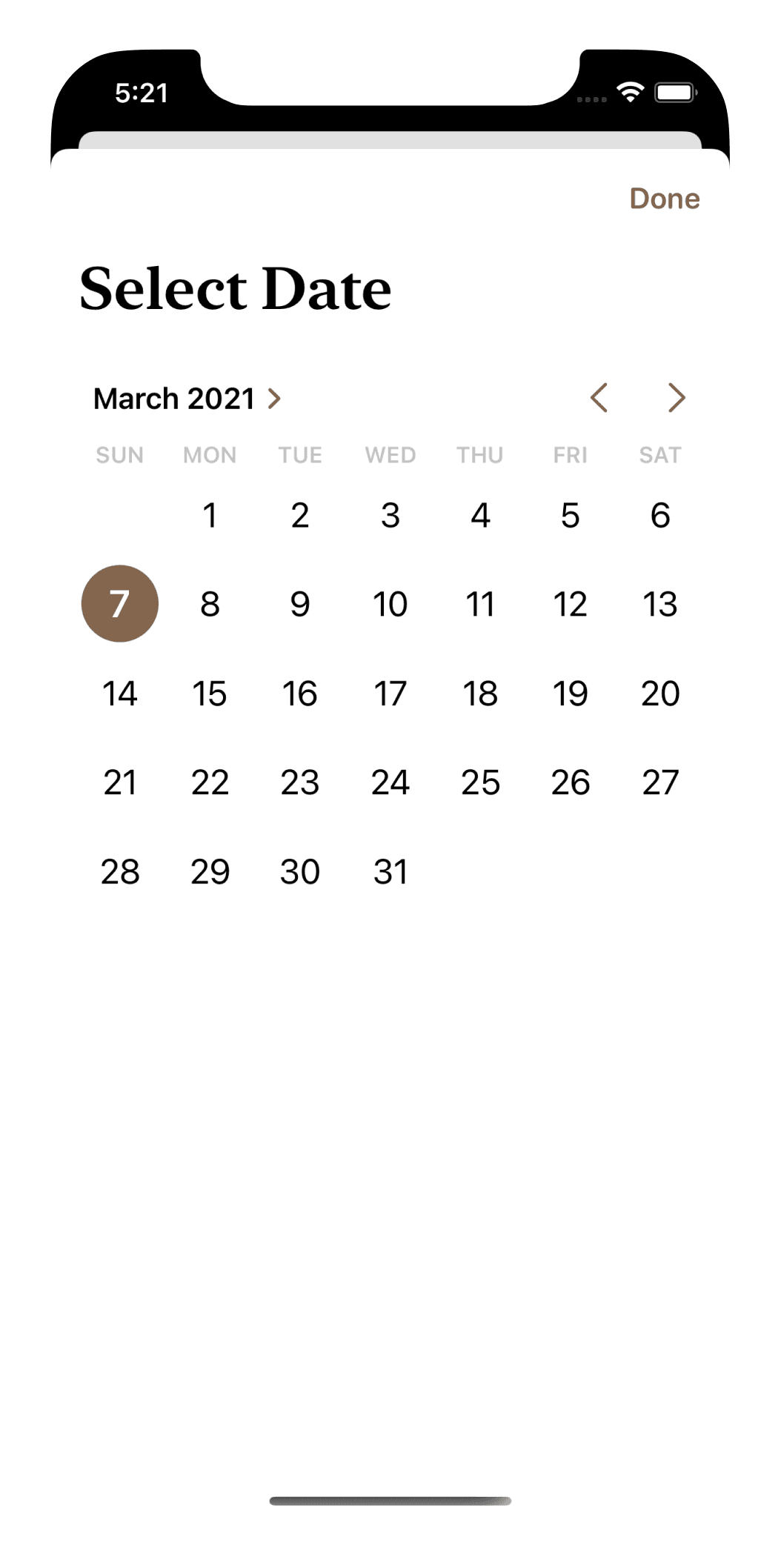 Sort Events
Sort events based on their date, popularity or just display those randomly.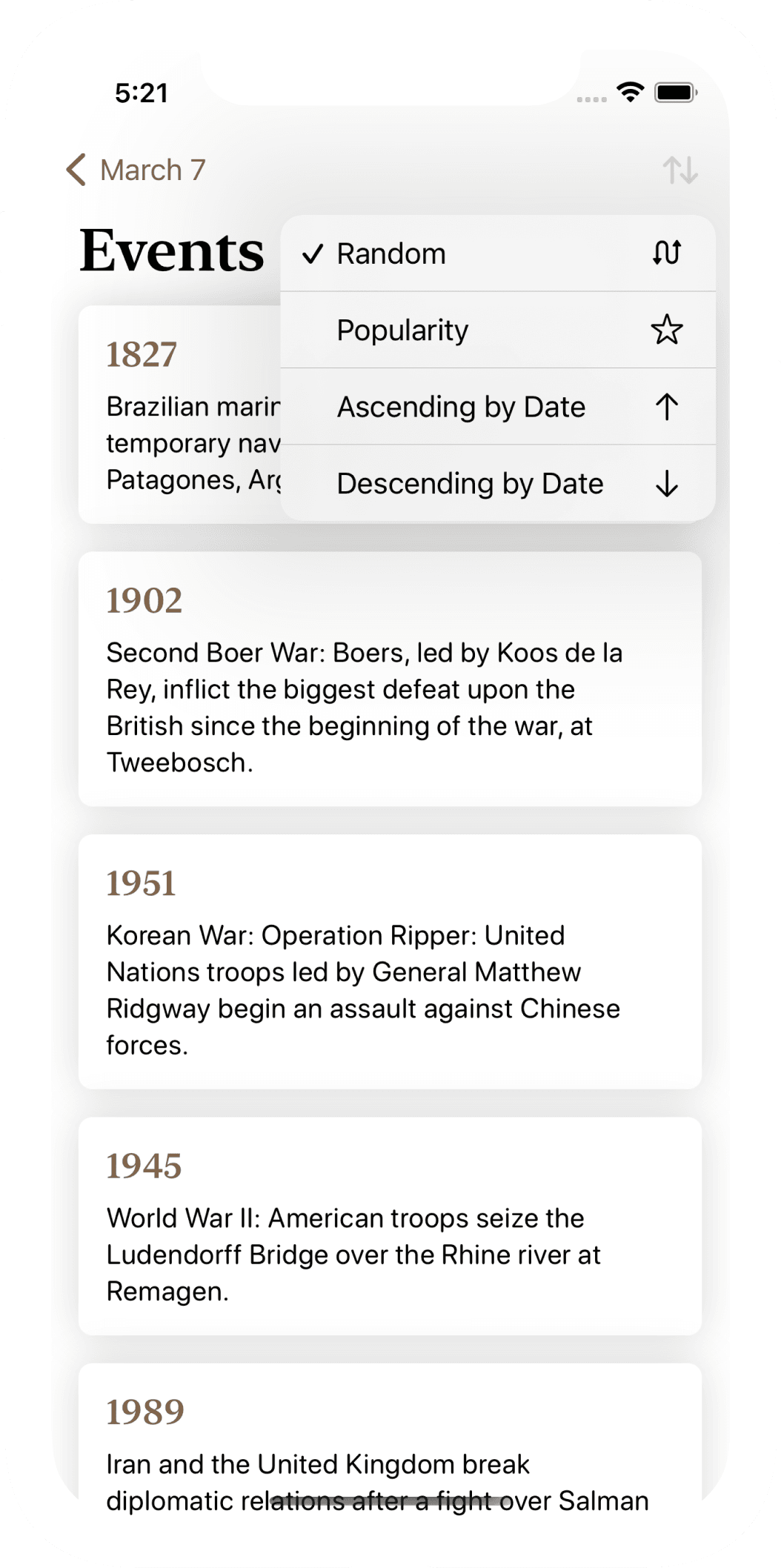 Daily Reminders
Never forget to check your daily dose of history by setting up automatic push notifications!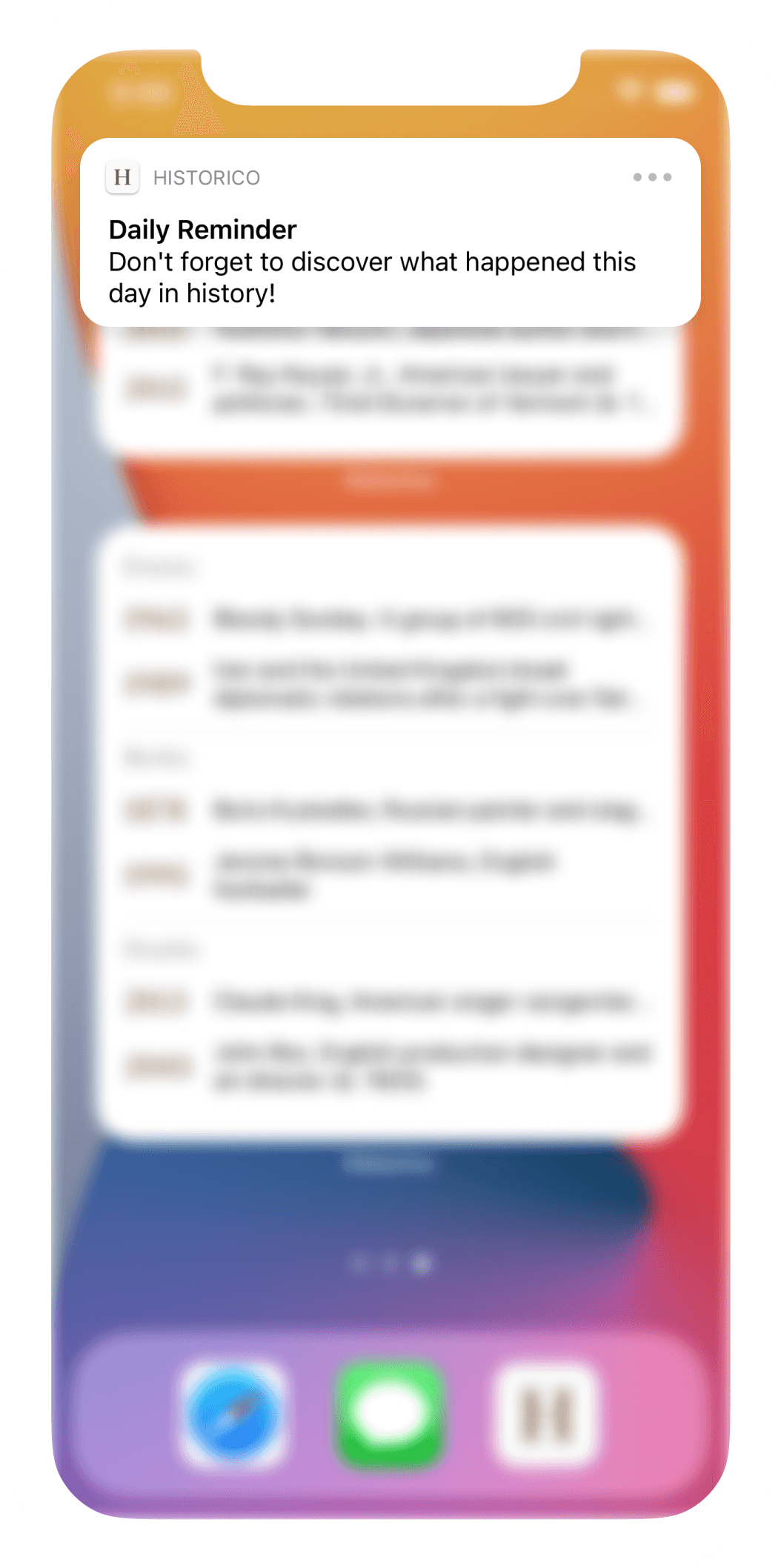 Testimonials
No question, Historico was the first application that I installed on my phone.
I came, I saw, I conquered. Then I sat down and started to explore all the interesting events happening around me.
Frequently Asked Questions
Still have questions?
Feel free to drop a message!